Who should you notify after the funeral?
When someone dies the simplest of practicalities can be hard to face, but when you have a copy of the death certificate there are some organisations you should notify. This is partly for security, and also so they do not continue to send communications to your loved one, causing you further distress.
It is often useful to obtain additional copies of the official death certificate called a 'Certified Extract' as some institutions only accept originals which they may retain. Registrars will charge a fee for 'Certified Extracts'.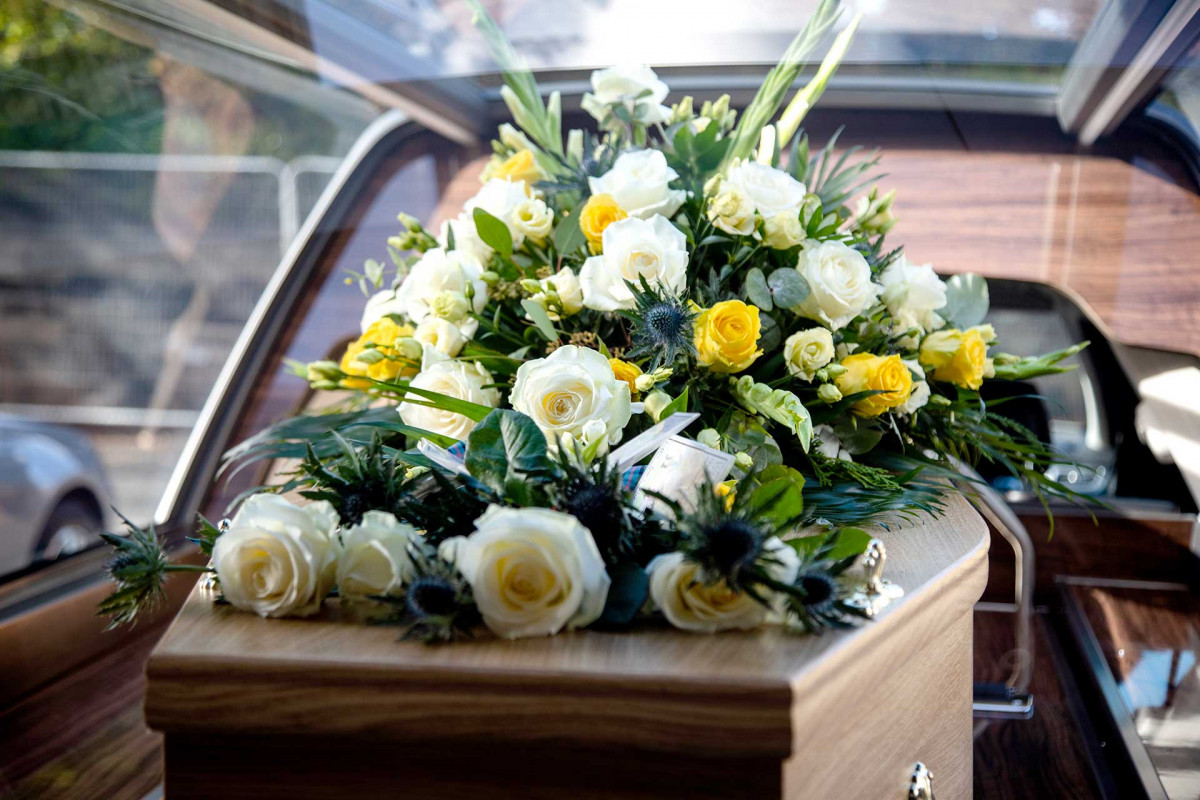 Tell Us Once
When the death was initially registered, your registrar may have given you a unique number to use for the Tell Us Once service. This is used to provide central and local Government agencies to update records in relation to: (and use list on second column only ensuring all capitalised to be consistent.
We have listed below the main organisations that are not included in the Tell Us Once service which you may wish to contact.
To help with this process, you may want to locate the following:
names and addresses of their next of kin as well as the details of surviving spouse or civil partner
name and address of the person or company dealing with their estate (property, belongings and money) also known as executor or administrator
details of any benefits or entitlements awarded including state, armed forces and international pensions
details of any local council services being used such as the Blue Badge, social care or other health care
details of any driving licences and vehicles owned
details of any current and former passports
The service will use this information to contact:
Her Majesty's Revenue and Customs (HMRC) – to deal with personal tax only
Department for Work and Pensions (DWP) – to cancel or amend benefits
Passport Office – to cancel a British passport
Driver and Vehicle Licensing Agency (DVLA) – to cancel a driving licence and to remove the person as the keeper for up to 5 vehicles
the local Council – to cancel Housing Benefit, Council Tax Benefit, a Blue Badge, inform council housing services and remove the person from the electoral register public sector or armed forces pension schemes – to stop pension payments
Not included in Tell Us Once
We have listed below the main organisations that are not included in the Tell Us Once service which you may wish to contact.
Financial
HMRC for business tax, corporation tax or VAT related updates
Mortgage provider
Banks and building societies
Premium bond, loan or other financial organisations
Credit card, in-store cards and other loyalty programmes
Domestic
House, car, breakdown, holiday and buildings insurance providers
Utility companies
TV licence, phone and broadband providers
Personal
Employer(s)
Education establishments if in current term
Professional associations
GP, hospital, dentist, optician and anyone else providing medical care: NHS and private provider
Charities, organisations or subscriptions the deceased made regular payments to
Libraries, children's or adult services (meals, visits etc) or other clubs
Church, synagogue, mosque, temple or other places of worship
If the deceased has a licence for firearms, please contact the local police station.
Digital
Find out how to close or memorialise your loved one's online accounts including email and social media with our Digital End of Life guide.
Mail redirection
You may also want to use the Post Office Redirection service for post addressed to the deceased based on a monthly, half yearly or annual basis. This intercepts mail originally addressed to the deceased but redirects it to an address of your choice. The Bereavement Register is also available to stop unsolicited post being sent to the deceased's address.
Property and land
If the deceased owned land or property, a different updating process is required which is typically dealt with by the executor, administrator or lawyer appointed by the deceased or next of kin. They will also deal with any Wills or Letters of Wishes with regard to the overall estate (property and belongings).
Is there a cost difference between a burial and cremation?
The choice varies depending on which part of the country you live in. Urban areas have good access to crematoria but burial ground spaces are increasingly limited. Conversely, rural areas have plenty ground but are further away from crematoria. The costs vary between the regions so call us to find out what the options are for your area of choice.
With coronavirus restrictions, my funeral will be private. Can you help with celebration arrangements at a later date?
We can assist with all elements of event planning for a funeral including celebrations after - whether they are on the same day or at later date. Whether you want a simple tribute or an extravagant memorial event, we're here to help you and your loved ones.
Are we limited to the number of cars?
As of July 2020, our entire fleet of limousines will be fitted with screens to comply with the social distancing restrictions following the coronavirus pandemic. This means you can have as many cars as you like, bearing in mind there may household limits set by the Government which will continually evolve. As these restrictions ease, we can explore coaches or other options for larger groups.
I am worried about thanking everyone who attends...
We can help. As there are limits on who can attend a funeral, we offer online obituaries where people can leave online tributes and messages of condolence. You can provide details about the funeral before or add messages of thanks after and then link from your own social media. In the future, when larger numbers are once again allowed, we can provide attendance cards for mourners to sign or leave a message of condolence. We collate them for you after the funeral so you can focus on saying goodbye.
How long should we keep the ashes?
There's no right or wrong answer. Retaining ashes is a very personal thing. Some people want to scatter them at a later date, others can't bear to part with them. We can help by providing practical storage advice and guiding you to make the decision that is most fitting for you and your family.
Can we take the flowers home after the funeral?
You can keep or leave, all or part, of any tribute just as you please. Often a memento is taken by family members or sometimes sprays can be donated to a church, hospice or nursing home. There is no "rule".